Dr. Andrea explores the many benefits of sharing your story in a group book. The personal and professional values are extraordinary!
Now you can confidently craft your personal story as a co-author in the Life Rewritten anthology (a collaborative book) with the help of 20-year media pro and bestselling author, Dr. Andrea Pennington of Make Your Mark Global.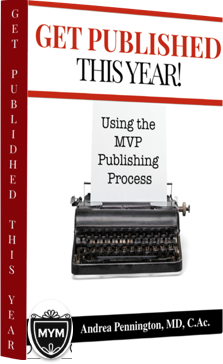 For over a decade Dr. Andrea has helped people around the world become published authors using her signature MVP Process.
Now it's your turn
👉🏾 Click here  to share your story ideal with Dr. Andrea.  If it is in alignment with this project you will be invited to chat with Andrea to discuss your story idea, the costs involved and our timeline.
And if it all feels right, we will get you on board!
And the price? $1700 USD – all inclusive
This offer comes with a package price that covers you fully – so there are no surprises!  Once you join the program, we've got you from start to finish.  You can have your published work in your hands in time for the holidays!
The package covers:
Writer training, including a one-day workshop in Cannes (worth $250) or a video recording for those who can't make it live.
 Online e-course training that walks you through the process of crafting your story.  You will get to talk to other authors from the book, and have that support that most solo authors never have.
 Editing and feedback on your submission from myself and my publishing team.
Publishing (paperback and e-book) is fully taken care of by us.
Professional book marketing from my global platform is included too, giving you a huge head start with getting your message out there into the world.
You can also expect more opportunities for interviews, speaking opportunities and media exposure.  Becoming a published author may also increase your client bookings and social media following.  It's a great reputation builder and a solid way to introduce yourself to a new crowd of potential clients.
And of course, you also gain a fabulous group of co-authors that you will now be connected with.  Going global is a big journey – and it's more fun with travel buddies!  Going through the nervous wait before launch day, to the excitement of book signings and beyond is something that we will share as a group.
The full cost is just $1700, which can be paid as three installments .
This covers everything – so no surprises here!