Next course: SEPTEMBER 2020

Includes 5 LIVE Q&A sessions with Dr. Andrea
for laser coaching & feedback
*

Learn to brand yourself and get more TV, radio & print interviews with 5 Keys to Global Media Success training by Dr Andrea Pennington, 20-year broadcast media master.

Dr. Andrea presents her Global Media Success training course which includes:

★ How to brand yourself in the media with confidence and integrity
★ How to get TV producers to call you for expert interviews about your product or service
★ How to prepare an electronic press kit and online media presence to attract producers and show bookers
★ Learn how to get your message across effectively & consistently for maximum impact across all media platforms.
★ On-camera training tips to increase your confidence during TV & radio interviews.
★ Establish yourself as a local and national expert.
★ Craft your brand message in line with your personality & values.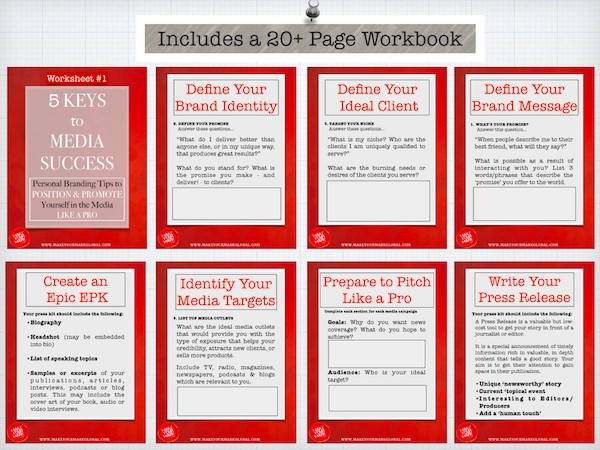 Specific step-by-step instruction on these essential media and PR topics will be covered in-depth during the video training course & LIVE sessions with Andrea online:
★ How to create an online electronic press kit to highlight your achievements and messages
★ How to prepare an interview prep list to ensure that your message comes across succinctly and powerfully
★ How to compose an effective 'call to action' to boost newsletter sign-ups after media interviews
★ How to connect with your audience in radio or TV interviews so that they feel comfortable with you
★ How to make hosts and producers call YOU for commentary every time there is a media story about your topic